InSAR is a vapor sensor? The maximum cause of errors is "weather"
First, please look at Figure 11. This is the interferogram of the area including Mt. Fuji and Izu Peninsula. It shows that there are many deformations of over several centimeters.

In these deformations, it is known that the deformation near Ito City is the uplift of the ground due to an underground magma activity. However the other deformations are caused not by the movement of the ground but the spatial fluctuation of water vapor in the atmosphere.

For example, from the amount of phase delay, which is measured by InSAR and plotted on the transverse cross-section of a mountain range like Figure 12, we know that the phase delay is large above a windward slope and small above a leeward one.


This can be explained by the assumption that it rains on the windward side and a dry wind brows on the leeward side (so-called foehn phenomenon).

In addition, the 1.0cm one-way delay between a satellite and the ground, which is measured by InSAR, is equivalent to the water vapor of 1.5mm precipitable water.

In this way, it may be said that water vapor in the air is the maximum error cause when we use InSAR to measure the ground deformation.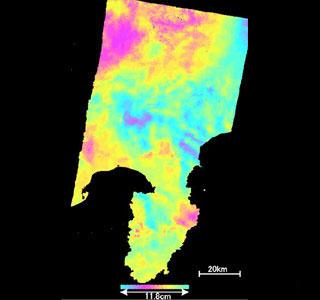 Figure 11. SAR interferogram of Izu Peninsula
* from August 1993 to November of 1993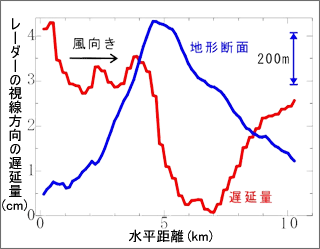 Figure 12. The transverse cross-section of Izu Peninsula and the amount of InSAR delay that is assumed to be due to water vapor