Synthetic Aperture Radar "Interferometry"?
Using SAR, we can record a phase as well as an amplitude of the radio wave that bounces back off a target on the ground. Because the radio wave is a kind of wave which is formed of "peaks" and "troughs", the phase describes its position within a wave cycle (i.e. if it is at a peak, or a trough).

The phase includes the information of the distance between the antenna and the ground surface and is obtained as a fraction (remainder) of the distance (actually, twice the distance due to the round trip) when divided by the wavelength of the radio wave. However if nothing is done, it is difficult to use the phase as meaningful information because we know only a fractional portion, not the whole wave number including an integer portion.
For example, imagine a long ruler (tape) which is graduated but has no scale markings as pictured in Figure 4.

Without scale markings we cannot know how many meters long the whole length is. But because the difference between the two rulers compared side-by-side is small, we can find it is two divisions.

In this way the information of this small difference in distance is available by observing twice the same point on the ground by SAR, making the two observed data interfere, and getting the difference between them.

This is the InSAR technology.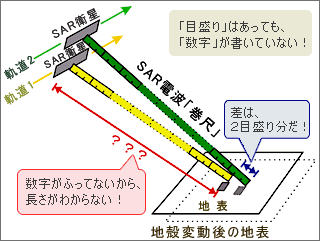 Figure 4. Measurement of distance by SAR radio wave
* Not the whole length but the difference is measurable!
The distance measured only by ordinary radar technology is obtained with a precision of a few meters. But using InSAR it can be measured with a precision of a few centimeters.
---
In fact, all such things like a radio wave, light, and sound have the property of "wave". When two or more waves of the same kind run into each other at the same point, they interact in a constructive or destructive manner. This phenomenon is commonly called "interference".

When measuring the distance to the target, it is very difficult to count how many peaks and troughs in the wave there are between the radar and the target. However, because of making the two observations interfere and getting the difference between them, we can find the small movement distance(Figure 5).

InSAR requires a pair of observation data.

When the radar is installed on a satellite, observations by the satellite on about the same orbit at distinct times are used.

In this way the detection of the ground deformations are done by getting the difference between the two observations (e.g., r1-r2 shown in Figure 6).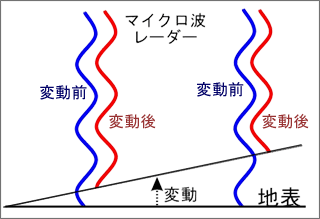 Figure 5. Surface deformation and wave of microwave radar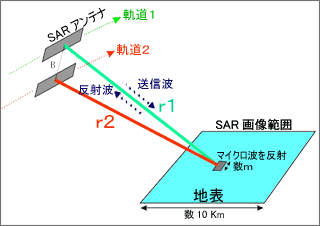 Figure 6. Conceptual diagram of InSAR